Barrie founded Barrie Gross Consulting based on her deep respect and passion for all things human capital related. She is a recognized expert in human resources, and has the background and experience to provide practical assistance while addressing your business goals and the needs of all the stakeholders.

After graduating law school in 1988, Barrie worked as a habeas corpus attorney for the California Supreme Court and then as an associate with a premier national employment and labor law firm.
In 1995, an international Fortune 1000 financial services company hired Barrie to create and lead the in-house employment law function. As Vice President & Senior Corporate Counsel, she built the department info a full service employment law service provider.

After leaving her in-house practice, Barrie honed her training and consulting skills in a non-legal capacity. She worked with Mercer HR Consulting on complex human resources issues. She also became an adjunct university professor teaching Introduction to Global Management to undergraduate business students and guest lecturing in the MBA Business Communications program. In addition, Barrie worked with premier international e-learning companies to develop sophisticated management and employee development coursework. That e-learning work continues today as part of Barrie Gross Consulting.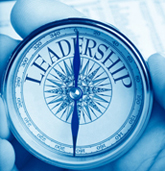 Barrie Gross earned a bachelor of arts degree from the University of Vermont and a Juris Doctorate (1988, cum laude) from the University of San Francisco, School of Law, where she was a member of the McAuliffe Honor Society. In 1999, she received the Women in Business award from her law school. From 2000 through 2007, Barrie was a member of the Association of Corporate Counsel and from 2003 through 2007, served on the executive committee for ACC's Employment & Labor Law membership. Her ACC peers nominated her for the 2006 Jonathon S. Silver Committee Member of the Year Award. Barrie is also a member of the Society for Human Resources Management.

Barrie has authored scores of articles about different aspects of human capital management published by online business resources portals and by respected print and online journals such as the New York Times, Washington Post, BusinessWeek Online, San Francisco Chronicle, San Francisco Business Journal and other business journals and reviews. Barrie also does public speaking on talent management strategies, management development and leadership.